Workshops That Work
What We Offer
Christine Sully's Workshops that Work provides workshops for schools, corporate and communities.
The workshops include a range of resilience workshops to teach emotional and social intelligence, cultural dance to self regulations.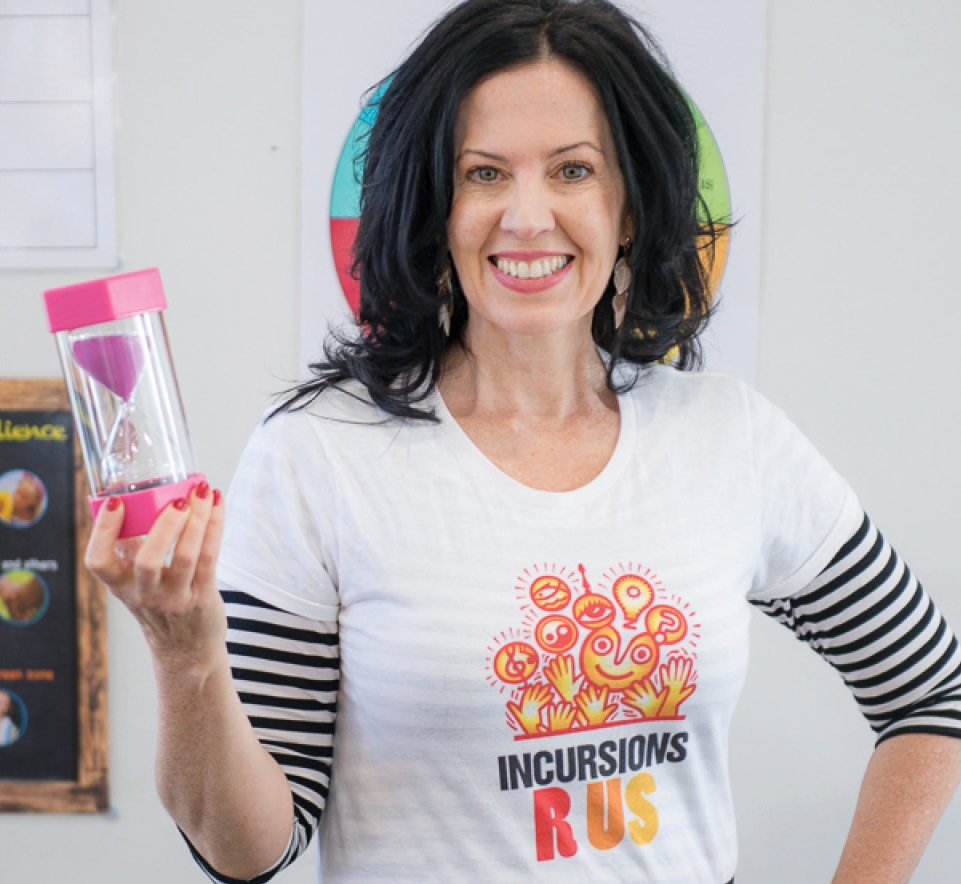 Programs on Offer
Resilience & Wellbeing Workshops
Programs on Offer
Cultural Dance & More
Workshops That Work
Meet Christine Sully
Christine Sully is a Professional Educator. She is Director & Consultant at Workshops That Work. Since 2012, Christine has been the Head Educator in Resilience & Culture at Incursions R Us; teaching Emotional Intelligence, Self Regulation, Anti Bullying & Culture across Australia. Christine is a Self Regulation Champion (Prof. Shanker Method MEHRET Centre Canada) and Moderator of Australia/NZ Self Regulation Social Media, cert. Restorative Practice Conference, Personal Trainer Cert IV, Fitness Cert III, Pilates Teacher Cert, Senior Prof. Lead Cultural Dancer & Choreographer at Bellacize 2003 – 2014.
Subscribe Now
Join our mailing list to hear about the latest news and updates
Testimonials
We thought it was a fantastic workshop today. We have already discussed having the incursion again next year with a different group of students.
I asked the kids for some feedback and this is what they gave me:
Wilson – She was very kind. The incursion was very fun and we did a lot of emotions.
Jack – She was funny when she was doing the dances.
Annika – We really enjoyed doing the dances.
Anthony – It was the best incursion this year.
Jose – I liked acting out all of the feelings.
Max – When we were dancing in the yellow zone it was really fun.
Hayden – I liked the red zone dancing.
We will keep talking about their learning from this morning over the next week and I will put up the posters for them for reference.
Thank you again,
Katie Bryan
St. Mary's Primary School
214 Dandenong Road
St Kilda East, 3183
Christine presented a fun and lively dance workshop with the children. From the story telling and the enthusiasm she brings to her incursions, the children were happily participating, smiling and laughing from beginning to end! Christine left a huge impression on the children, and they have been constantly asking for another dance session with Christine. It exceeded our expectations and the we all look forward to seeing Christine again!  Thank you again for such a brilliant experience!  Maree Siliato, North West Brunswick Kindergarten Dec 2020
Christine brought Italy to life through her Benvenuti Dance workshop. Her vibrant personality, passion and energy shines through in her workshop. She was engaging, interactive and fun. The children had a ball and loved every minute! It was a highlight of our whole school celebrations of Italian language and culture. Grazie!
I highly recommend her abilities in engaging a group, calming them and being at the forefront of social and emotional science and teachings.  
I must say I really enjoyed it and I loved how there was a combination of role playing some bullying scenarios and a focus on social intelligence.
Contact Us:
Head Office:  Caulfield, Vic

Servicing Melbourne, Victoria and the rest of Australia

Please leave a message if we don't answer as we may be teaching

Get in touch to request more information or receive a full quote